Welcome to St. Michael's
Boldmere
Come, Belong, Worship, Grow
At St. Michael's, we seek to build a community together where all are welcomed and feel included, where Jesus Christ is worshipped, where faith in Him is developed, and where everyone may be empowered to reach out to serve the needs of others in His name.
Weekly Notices Prayer Diary Readings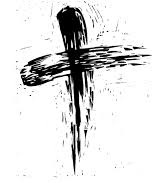 Lent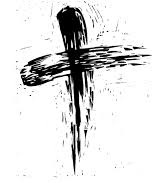 In Mark's Gospel we find a moving account of Jesus' journey to the Cross. This Lesnt we are going to look closely at the events that led to Jesus' crucifixion by exploring Mark chapters 14 and 15 in the Gospel and concluding with the empty tomb and 'He is Risen' on Easter Sunday. these themes from Mark's Gospel will be picked up in our worship, preaching and prayers at the 9am and 10.30am services.
Each Sunday evening in lent at 6pm there will be a service of Night Prayer (Compline) and a reflective look at the same passage from Mark that is featured in the morning services. This will be followed by a conversation in the South Aisle for any who wish to stay The conversation will be promoted by questions prepared by Rev'd Manda Howett. (please see weekly notices for the questions)
Palm Sunday 29th March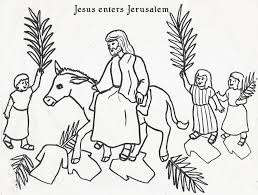 Jesus entering Jerusalem - Mark 11:1-11
Holy Communion - 11am
Bring and Share Lunch - 12pm
Holy Week and Easter Sunday
Monday 30th March, Tuesday 31st March, Wednesday 1st April
Night Prayer - 7.30pm
Maundy Thursday 2nd April
The Last Supper - Mark 14:12-26
Holy Communion with washing of feet - 7.30pm
Good Friday 3rd April
Good Friday service for children and adults - 10am
Good Friday Vidil Service - 12pm - 3pm
Prayers at the Cross - 7pm
Easter Sunday 5th April
The Empty Tomb - Mark 16:1-8
Easter Dawn Service and breakfast - 6am
Easter Communion - 9am
Easter Communion - 10.30am
~#~#~#~#~#~#~
Have a browse around our website to see the things that go on in the life of our church.
If you've never visited us before, then why not come along to one of our Sunday services?
We would love to meet you.
Our services offer a range of different worship styles for all ages.
Sunday:
9.00am Traditional church service that includes Holy Communion. The Book of Common Prayer is used in this service on the first Sunday of the month.
10.30am Informal worship service with a creche and activity groups for children and young people aged 2-18 years. The fourth Sunday of each month includes Communion.
6.00pm Evening worship service in the South Aisle Chapel including Holy Communion on the second Sunday of each month.
Wednesday:
10.00am Holy Communion using the Book of Common Prayer.
Monday to Friday:
9.00am Morning prayer.
How to use the rotas The login section of this website is only used for Church members who are involved in doing duties at services.